Fused Glass Classes
Home | Fused Glass Classes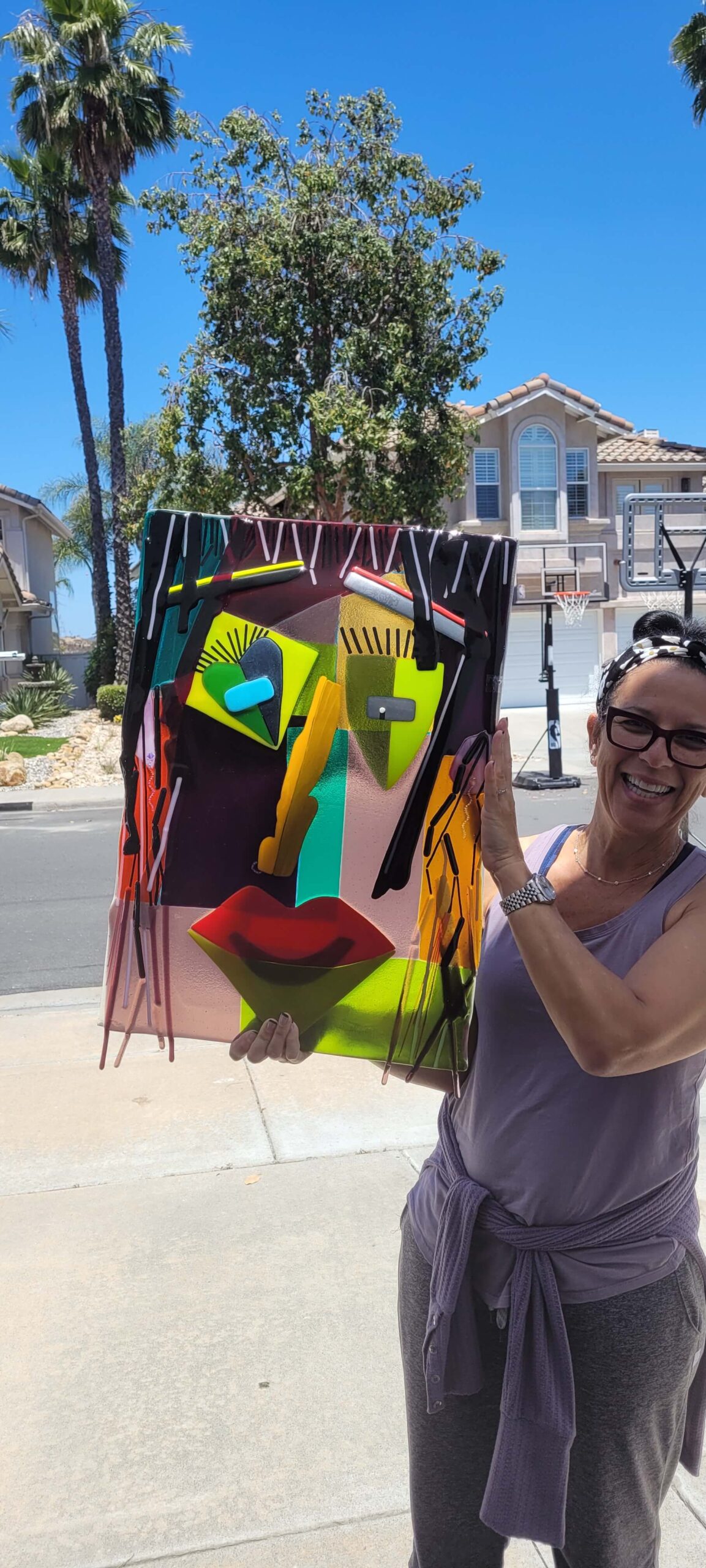 Schedule
Tuesdays: 12:00pm – 2:00pm
Thursdays: 9:00am – 11:00am
When you work with Ilanit, it is guaranteed you will be in good hands. Her decades long love and passion for glass and art is reflected in her creations, which have been recognized by New Glass Review and, as a finalist at Emerge 2018, by Bullseye glass. While Ilanit is a decorated glass artist, her true passion is teaching and helping others explore their creativity and originality.
Let your creativity reflect onto  your glass fusion art.
Ilanit Shalev Art Company specializes in home and studio fuse glass classes. Our in-home package includes everything you need to create your own masterpiece, including materials, tools and start-to-finish guidance. Our state-of-the-art company is leading the way in fuse glass education for both adults and kids throughout Southern California. Whether you are interested in a fuse glass class, hosting workshop, structure an entire teaching program and/or create a school curriculum, our company will be happy to assist and mentor you with the help of the company's founder, artist and instructor, Ilanit Shalev.
Ready to Book? Select a class type below!