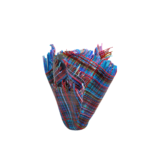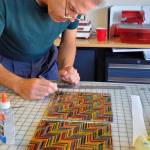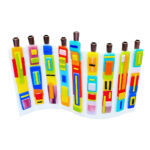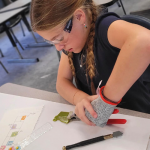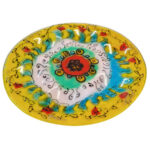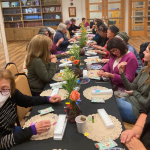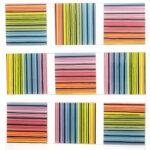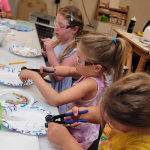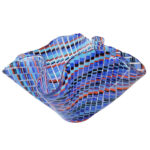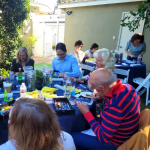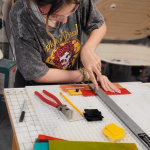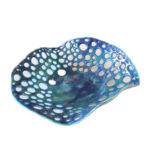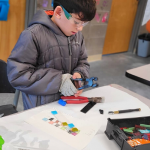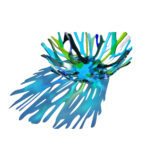 Ilanit Shalev Art Company is leading the way in fused glass education for adults and kids throughout Southern California and the entire West coast. Offering flexible schedules at your own location or in our studio, we will be happy to assist you, whether you want to structure an entire teaching program, take a workshop or create a school curriculum.
We offer DIY at home packages that includes everything you will need to create your own masterpiece in the comfort of your own home. Packages include materials, tools and guidance.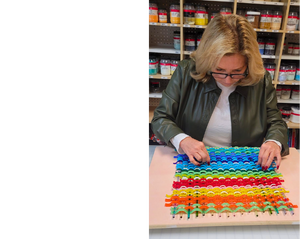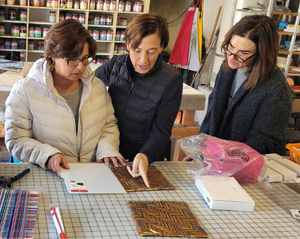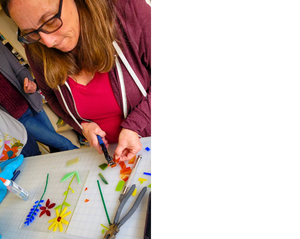 In addition, we offer fused glass instruction in our studio. Here is a list of our most popular programs.
Welcome to Ilanit Shalev Art Company. Here you will find information about fused glass classes, as well as some fine works of fused glass art. But first, a little about the artist. Ilanit was born and raised in Haifa, Israel. In 2002, her family got an
opportunity to move to Portland, OR. Just being "Off the boat" Ilanit was exposed to the beauty of fuse glass art. She applied for a 3 hours introductory to fuse glass class and immediately fell in love.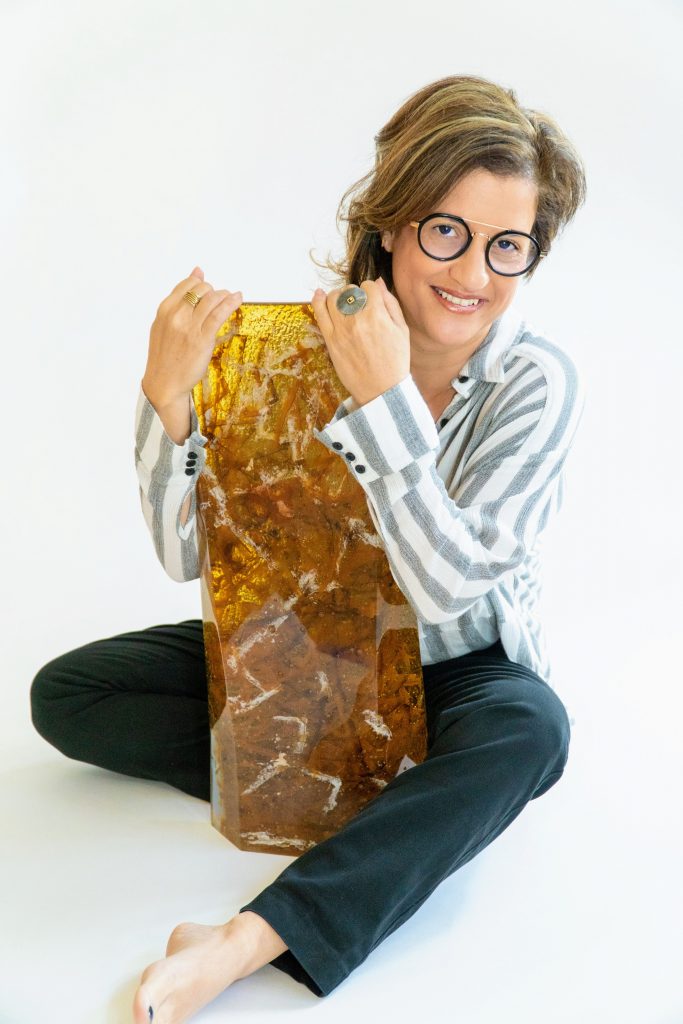 Ilanit Shalev Glass Art Company
Take a Look On Glass Kits
We Take Pride In Working Different Enviroment
This in home glass fusion class with Ilanit was to celebrate my sister's birthday. There were four of us and we had a fun experience. Ilanit was personable and pleasant to work with…explaining the process to create our glass pieces. I would recommend this experience for anyone wishing to delve into their inner artist and make a beautiful piece of fused glass jewelry! My sisters and I liked it so much we are going to take a class at her studio and create more pieces.
– Kim
We were a large group 11 women, I think! We had such a great time. So much fun and Ilanit was so helpful and nice!! I just picked up the finished products today and wow…… they are absolutely beautiful. Stunning she says 🙂
– Gail
My daughter had an amazing time at your camp this week . She enjoyed learning about some great artists, drawing, painting, working with glass and … the pool party! She was very proud to bring home her artworks today.. definitely highly recommend this camp
– Deasy